Colorado Chocolate Festival VIP Tickets
11th Annual Colorado Chocolate Festival  *  

May 11-12

  *  Denver Mart
Dear friends and fans of chocolate,
It's just 16 days away!  
REMINDER: VIP TICKET DEADLINE TO GET YOUR VIP KIT MAILED IS **MONDAY, APRIL 30**! 
When your kit is mailed, you will have everything you need to skip the registration line and get in 15 minutes early each day! Avoid the entry lines!
VIP Ticket: The ULTIMATE EXPERIENCE at the Colorado Chocolate Festival – and the ULTIMATE MOTHER'S DAY GIFT!  $50.
One VIP Admission bracelet
12 regular Taste Tickets good at any booth
12 VIP Indulgence Tickets – good at any of our hand-selected VIP program booths! Exclusive chocolates!
Custom Box to hold your 12 VIP Chocolates, so you can eat them later if you want.
Early Admission!  Get 

in 15 minutes

 before the doors open both days, to get a jump on the crowd.
Reserved seating on the front rows at all stage events throughout the Festival!
VIP Kit mailed to you so you can wear your VIP bracelet in and totally skip the Registration line (if purchased by 

April 30

)
This year's VIP vendors offering exclusive treats to VIPs:
Chocolate Shop Truffles and Chocolates
Chocolate Therapist, The
Elixir Boutique Chocolates
Goufrais German Cool Treat
House of Stewart Confections
iIndulge
Marrom Bombom Brazilian Delicacies
Red Wagon Chocolates
Robin Chocolates
Scratch Sweets
Sweet Cooie's
Sweet Fabula
Whitewater Kettle Corn Inc.
Tickets are still just $5 admission, with Taste Tickets priced at 12 for $10. 

Kids age 4 and under are FREE, and parking 

on Friday

 is also FREE. 

Chocolate Judging Tickets ($35) also available (ONLY 2 LEFT)!
Want to Sell? Only 5 booths left!
8 x 12 Chocolate/Food/Drink booth with 4 tables: $195 
Gift/non-edible booths: SOLD OUT!
We get GREAT media reviews, locally and nationally!
USA TODAY: 50 States – 50 Food Festivals (We were the one for Colorado!)
ORBITZ Travel: One of "The 5 Coolest Food Fairs in the US!"
ResortsAndLodges.com – "Denver's Ultimate Chocolate Showcase"!
Westword's Best of Denver – BEST FOOD FAIR!
Colorado Chocolate Festival
Always 

Friday

 – 

Saturday

 of Mother's Day Weekend!
I-25 at 58th Ave (exit east) just north of I-70!
Like our 
Facebook Page
 for year-round news on ALL the Chocolate Festivals in Colorado!
Visit our 
NEW WEBSITE
 for info on ALL the Chocolate Festivals, too!
Over 80 Vendors from across the U.S.!
30,000 Sq Ft of Chocolate Heaven
Chocolate Candy, Chocolate Fountains, Cakes, Cookies, Truffles, Fudge, Brownies, Toffees, Coffees and so much more! Everything chocolate will be here! Not to mention other Mother's Day gifts –  jewelry, clothes, imports, crafts, the works!  
Sample and Buy the Best Chocolates on Earth!
Chocolate Samples * Chocolate-Pairing Demos * Food & Drink * Truffle Competitions * Live Music * Fun Contests * Mother's Day Gifts * VIPs * Chocolatier Championships * Bounce Houses * Craft Station * fun for all!
Marrom Bombom Brazilian Delicacies – one of our new vendors!
EVENTS
FRIDAY
4:00 PM

               OPEN


5:00 PM

               Chocolate Happy Hour Pairing! Taste chocolates with different wine and beer! (Requires Taste Tickets)


6:00 PM

               Name That Chocolate!  Can you identify chocolates while tasting them blindfolded??? Enter to win a GOLDEN TICKET worth $10 at any booth!


7:00 PM

               Live music on stage (Band TBA)


8:00 PM

               Live music on stage (Band TBA)


9:00 PM

               CLOSE
SATURDAY
10:00 AM
       OPEN
11:00 AM
      Mother's Day Cake Cutting! Visit the Chocolate Shop booth for delicious chocolate Mother's Day cake! FREE to all mom's! (Requires Taste Tickets for the rest of you!)
12:00 PM
             Chocolate Pudding Eating Contest! Enter to win a GOLDEN TICKET worth $10 at any booth! Rounds for kids and adults!
1:00 PM

               Chocolate Dipped Whaaat? Denver's wackiest chef, Andrew Novick, is at it again! What will we dare you to try this year? Come find out!  (Taste Tickets required to sample.)
2:00 PM

               Chocolatier Championships hosted by TV's Chris Parente! Who will win our coveted awards for Best Truffle, Best Fudge, Best Toffee, Best Chocolate Design and Best Open Class? Find out, when we hand out the award certificates and cash prizes!
3:00 PM

               The Mom Game! This is a new one – and FUN! Moms answer fun, simple questions about themselves backstage then join their kid onstage and see how many right answers they can get.  Each right answer gets a chocolate treat! Winning team wins 2 Golden Tickets!
5:00 PM

               CLOSE
Thank You to our Main Stage sponsor for 2018: 
  ________________________
Show Hours




Friday

: 

4:00 – 9:00 pm
Saturday

: 

10:00 am – 5:00 pm
Admission: $5
Purchase Taste Tickets for Samples.
12 tickets for $10 ; 24 tickets for $20
 __________________________________
10 x 12 chocolate/food/drink booth with four 6-ft tables: $195 
10 x 12 gift booth:  SOLD OUT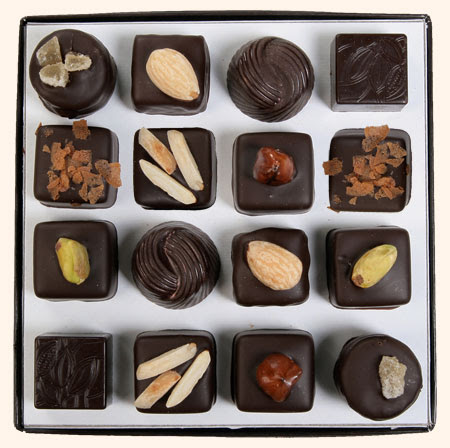 More info, More Photos and More Chocolate Festivals at:
CONTACT: Email preferred – dana@danacain.com Phone: 303-347-8252  

10am – 10pm

 Mountain Time.